WELCOME TO LONI
The following information is provided for visitors to the Laboratory of Neuro Imaging.
HSC Campus Map
Map of the Health Science Campus (HSC) showing the location of INI and LONI.
Google Street View
View of Institue from the street level
2025 Zonal Avenue
Los Angeles, CA 90033
entrance and loading area on San Pablo Street
Large Map with printable link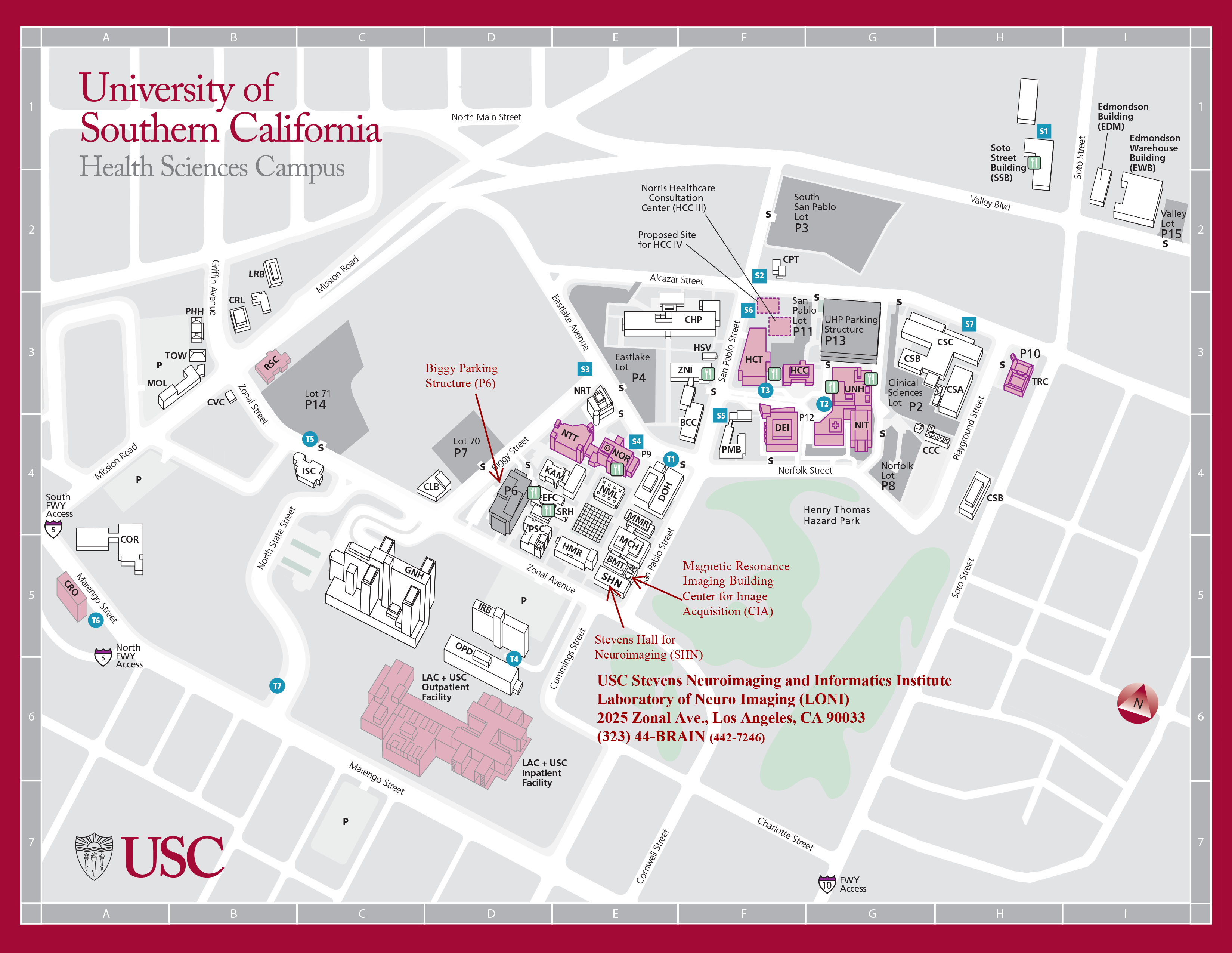 Parking
Parking is available in the Biggy Lot. USC permit holders must follow policies for your permit type. Metered parking is available on the east side of the parking lot (street side) in numbered spots. Do not park in spots marked Reserved.